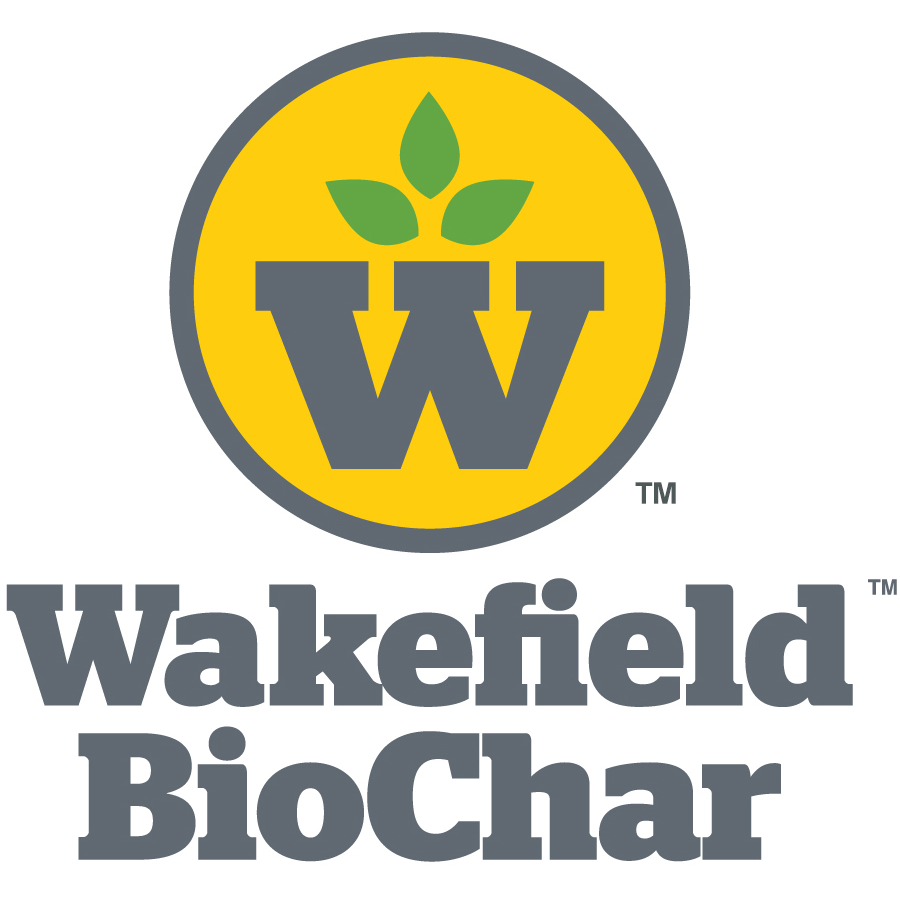 Wakefield BioChar
Standard: Puro.Earth
Methodology: Biochar
Credit Type: CORC
Facility ID: 643002406801000718 (Wakefield Biochar Facility2) and 643002406801000725 (Wakefield Biochar Facility1)
Location: Georgia, USA
Year of first issuance: 2022
Status: Audited
Audited by: bio.inspecta
Spot Inventory: No
Forward Inventory: Yes
Price: $190

Description
Wakefield BioChar aims to make the planet healthier through their "Better Soil. Better World." philosophy. Based in Valdosta, Georgia, a city with a long history in the forestry industry, the company focuses on managing pulp and paper and sawmill waste and creating sustainable products. They have a range of branded biochar products and compost blends sold through retailers such as Lowes, Amazon, and Sam's Club. They also supply local farmers with biochar to improve grass yields, and use biochar blends for land remediation projects. The feedstock is pine bark and sawdust from FSC and SPIB certified forests. The company is expanding and opening new pyrolysis facilities in 2024 financed partially through carbon credit sales.
Application
Agriculture - biochar is spread on pasturelands to improve water retention and nutrient uptake
Retail - Biochar, and Biochar-compost is sold as a horticultural product
Land remediation - biochar mixed with lime is used for land remediation projects.
Co-benefits
Puro.earth CORCs only quantify the net-removal and storage of emissions, not reduced or avoided emissions, increased biodiversity or other positive benefits. Here are co-benefits from the Wakefield biochar project:
Conversion of waste materials that are combusted.
Improve crop and dairy yields.
Increased drought resilience in an area that has a history of drought.
Adsorbtion of pollutants in land remediation projects.
Biochar reduces the need for fossil fuel-based fertilizers.
Creation of green jobs in a region designated by the IRS as a low-income/disadvantage area.
Emissions avoidance
Wakefield BioChar reduced emissions by reducing the need for fossil-fuel based fertilizers, diverting biochar from re-combustion and diverting waste biomass from landfill.
Additionality
The potential income from Puro.earth allows Wakefield Biochar to:
Fund the transport and operations required for processing and moving biochar from its production site to farmers who currently cannot afford it.
Make further paper and pulp mill projects financially viable with the help of carbon credits, leading to growth and new, sustainable jobs.
Finance new pyrolysis units.
Cooperate with mill owners to establish pyrolysis units to provide more efficient energy and tailor biochar for customers in agriculture, filtration, and remediation industries, replacing old boiler technology co-fired with fossil fuels.
Finance the expansion into new retail channels, making biochar and biochar composts more accessible to the public and raising awareness.
Carbon credit revenues will enable Wakefield to distribute biochar at a competitive price.