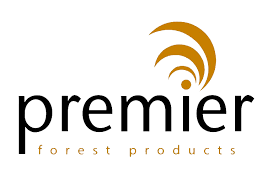 Premier Forest
Standard: Puro.Earth
Methodology: Biochar
Credit Type: CORC
Facility ID: 643002406801000497
Location: UK
Year of first issuance: 2022
Status: Audited
Audited by: Energy Link Services Pty Ltd
Spot Inventory: Sold out
Forward Inventory: Yes
Price: 220 € / CORC
Description
Premier Forest Group, a leading UK timber group, is involved in the import, distribution, sawmilling, and wholesale processing of timber and timber products. Their facility in Newport is equipped with a custom-built biomass gasification system that compresses wood waste into briquettes, which are then used to produce syngas and biochar. The syngas is immediately filtered and cooled before being converted into renewable energy. The resulting power is used on-site and/or exported to the grid. This facility was the first of its kind in the UK.
The biochar produced has a high carbon content of 86.5% and is stable, as indicated by the H/C ratio of 0.13. In December 2021, Accend carried out a lifecycle assessment (LCA) of Premier Forest's production process, which accounted for all process emissions from the production of the waste, briquetting, on-site transport, the manufacturing of the biochar on-site, and the transport and application of the biochar. The LCA confirms that a net amount of 2.96 tons of CO2 is removed and sequestered for every 1 ton of biochar produced and sold.
Previously, the biochar had been briquetted and sold as fuel. However, due to financial incentives from CO2 removal certificates, Premier Forest has found new markets for the biochar. It is now sold to a compost supplier who mixes it with compost and sells it as a soil improver for gardens. The project is now verified and produces around 300 CO2 Removal Certificates (CORCs) per year.
Application
Soil improvement for agriculture and urban environments.
Co-benefits
Reduced use of fossil fuel based fertilisers.
Crop yields: Biochar improves soil health by increasing water retention, nutrient availability, and microbial activity.
Concrete production: Biochar can be used as an ingredient in the production of concrete, reducing the amount of cement used, and therefore the emissions generated during its production.
Renewable energy production.
Emissions avoidance
The baseline scenario for the usage of wood waste is combustion or landfilling. In other words, in the absence of Premier Forest's production, the wood waste used as feedstock would be burnt or landfilled resulting in the release of CO2 and short-lived climate pollutants including soot, carbon monoxide, and volatile organic compounds such as methane, thus contributing to global warming.
Additionality
The extra income from CORCs allows Premier Forest to develop and grow the business and acts as a strong incentive to increase biochar production. The company has plans to scale up operations at the site given that they are able sell the biochar, and CORCs. Revenue from the sales of CORCs is an important part of their business case for future investment. The revenue from CORCs was essential in the decision to switch the sales of biochar from fuels to soil amendment.