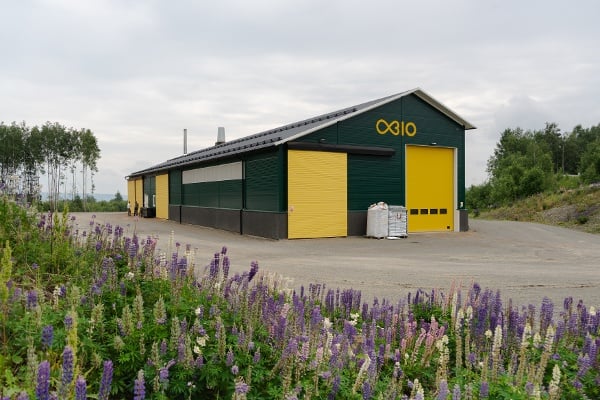 OBIO
Standard: Puro.Earth
Methodology: Biochar
Credit Type: CORC
Facility ID: 643002406801000398
Location: Norway
Year of first issuance: 2022
Status: Audited
Audited by: bio.inspecta AG
Spot Inventory: No
Forward Inventory: Yes
Price: €220
Description
OBIO is a leading Norwegian biochar company based in the Opland and central region. They built the first industrial-scale pyrolysis plant in Norway at Rudshøgda in Ringsaker municipality. The facility is state-of-the-art and highly automated, utilizing wood chips sourced from a nearby PEFC certified forestry company, with a transport distance of less than 2km. This year, the production facility achieved the EBC sustainable biochar certification.
The biochar has a high carbon content of 92%, with each dry ton containing 3.36 tonnes of CO2. A lifecycle assessment (LCA) conducted by Accend confirms that for every ton of biochar produced, 3.1 tonnes of CO2 are sequestered after process emissions are deducted. The facility also sells heat as a byproduct to a nearby food processing facility.
OBIO's biochar is used in various commercial and research applications, such as animal litter, feed and urban applications like replacing concrete. The company is planning to expand their current facility and branch out to other locations.
Application
Animal feed
Soil improvement for agriculture and urban environments


Co-benefits
Harvesting and forestry management sustainably decreases the risk of forest fires, insect damage and diseases.
Biochar is deployed directly or indirectly for soil improvement. It dramatically increases water and nutrient retention in the soil leading to yield increases.
Biochar reduces nutrient leaching, which has caused damage to waterways and seas. Biochar reduces the need for artificial fertilizers, which are typically energy-intensive to produce.
Green jobs: The production of biochar creates green jobs throughout the value chain from harvesting to distribution and usage.
The use of biochar as an animal feed additive has well-documented health benefits and reduces methane emissions.


Emissions avoidance
The standard approach for utilizing wood chips is to burn them for bioenergy production, but this process releases CO2 and other short-lived climate pollutants, such as soot, carbon monoxide, and volatile organic compounds like methane, that contribute to global warming. Oplandske's biochar production, however, utilizes these same wood chips to create a soil amendment that can help to reduce the need for fossil fuel-based fertilizers in agriculture. Additionally, the incorporation of biochar in concrete has the potential to significantly lower CO2 emissions, if it is fully commercialized and adopted on a large scale.
Additionality
The extra income from the sales of carbon credots allows OBIO to develop and grow the business. The company has plans to scale up operations at the current site and new locations, given that they are able to sell the biochar and CORCs. Revenue from the sales of CORCs is an essential part of their business case for future investment.